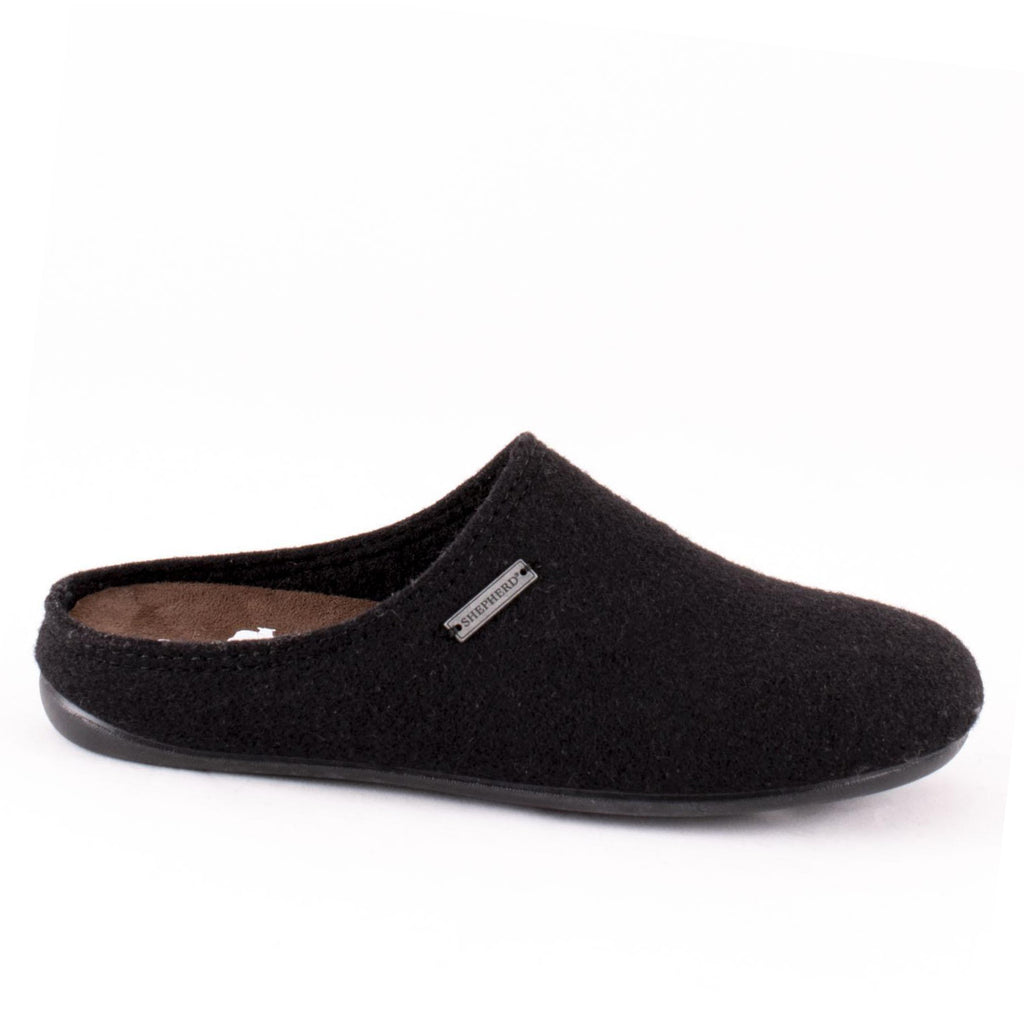 Shepherd - Mens Wool Mule Slipper - Style: Jon - Black
Shepherd Jon slip-on wool slippers are soft and comfortable, with suede inner soles for good support and cushioning. The outer sole is made from rubber making them practical and hardwearing.
Wool Mule Slipper
Shepherd of Sweden
Upper: Wool
Lining: Wool / Suede
Sole: Rubber - making it light weight, and shock absorbing.
You may also be interested in